To stop the license manager, select the Start/Stop/Reread tab in the Lmtools interface as described in Starting the License Manager.
Make certain the correct service is highlighted in the list and click on the Stop Server button.
The message "Stopping Server" appears in the status bar of Lmtools.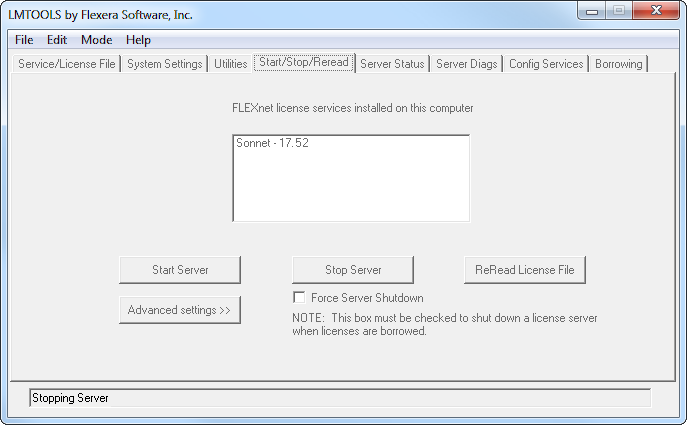 The license manager is also stopped automatically when you shutdown your computer.